With colour visuals increasing willingness to read by up to 80%, information and data needs to look beautiful.
We pair relevant visuals with your written communications and statistics to help you engage with your audience.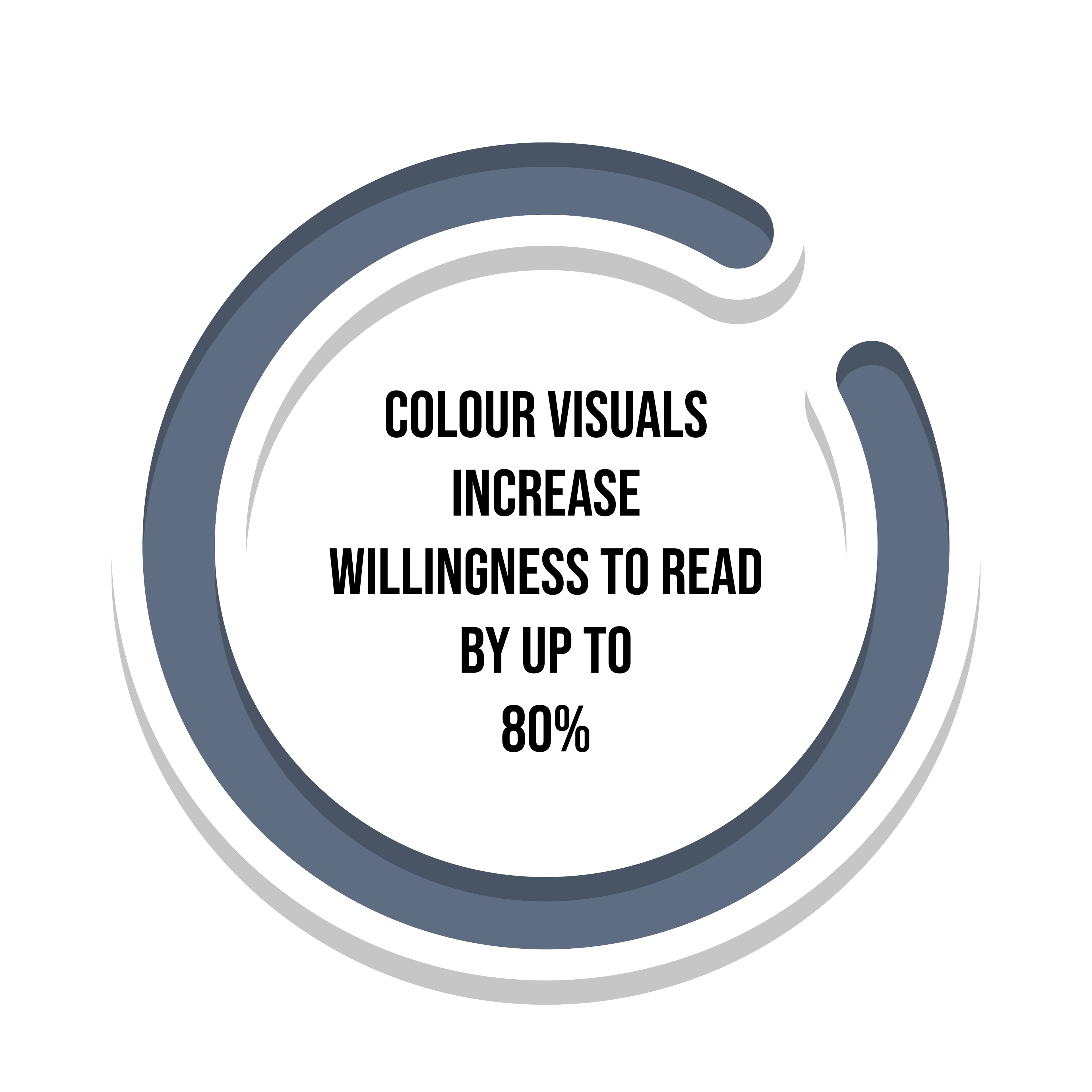 From professional reports targeting stakeholders, clients or employees, to fun and informative infographics to engage with potential customers or to help you build an audience. We will provide expert visual communications that you can be proud of.

Thank you! I'll be in touch soon